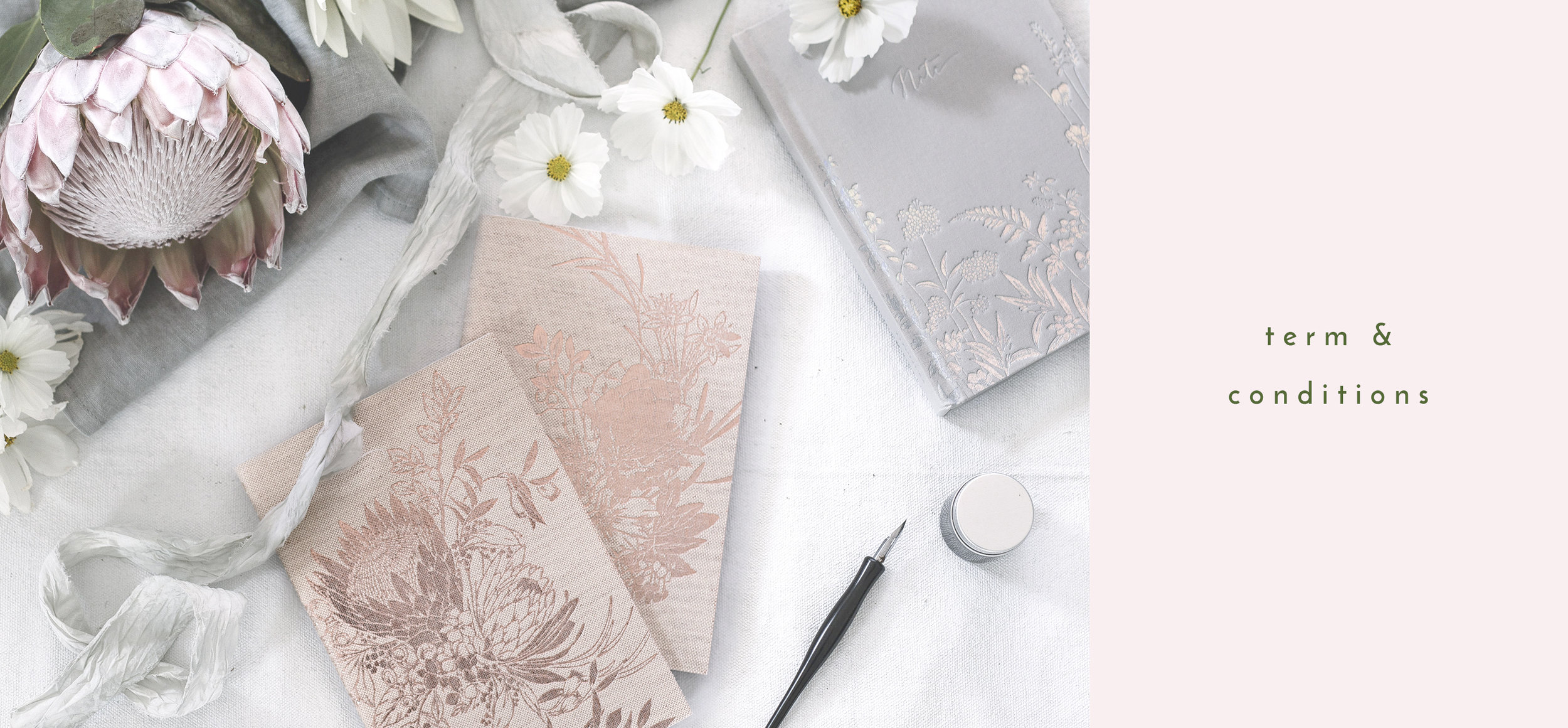 WELCOME
Welcome to Typoflora and thank you for stopping by our online platform.
This website is operated and managed by Typoflora (ABN 52 818 392 668)

Copyright
All content, including illustrations, photographs, website design, layouts and words, are the intellectual property of Typoflora unless otherwise stated, and are thus protected by international copyright laws.
Disclaimer
We have done our best to display as accurately as possible the colours of the items shown on the website. However, because the colours you see will depend on your monitor, we cannot guarantee that your monitor's display of any colour will be accurate.
Prices of goods, delivery and other charges displayed on the Typoflora web page are current at the time of display. These prices are subject to variation without notice.
privacy policy
The privacy and security of your personal information is important to us. We only collect the personal information you choose to provide. When you place an order or subscribe to our newsletter some of your personal information is required. You may be asked to enter your name, email address, mailing address, phone number or credit card information. You may visit our site anonymously by declining to engage in any of these interactions.
When you make a purchase via our online store, the information you provide us may be used to process a transaction and provide you with an order status.
When you subscribe to our mailing list, with your permission, we may send you messages about our updates and exclusive offers. You may unsubscribe from our promotional messages by following the unsubscribe instructions located at the bottom of each message.
Our Site may use "cookies" to help us remember you, and compile aggregate data about site traffic and site interaction so that we can enhance your browsing experience. User's web browsers place cookies on their hard drive for record-keeping purposes and sometimes to track information about them.
The information you submit to us, whether public or private, will not be sold, exchanged, transferred, or given to any other company for any reason whatsoever, without your consent, other than for the express purpose of delivering the purchased product or requested service.
If you have any concerns about ordering electronically, feel free to contact us and place your order over email. We will invoice you via Paypal and you will have the option to pay via debit/credit card, or from your Paypal balance.
We reserve the right to change these policies at anytime. Please contact us if you have any questions about the above information.