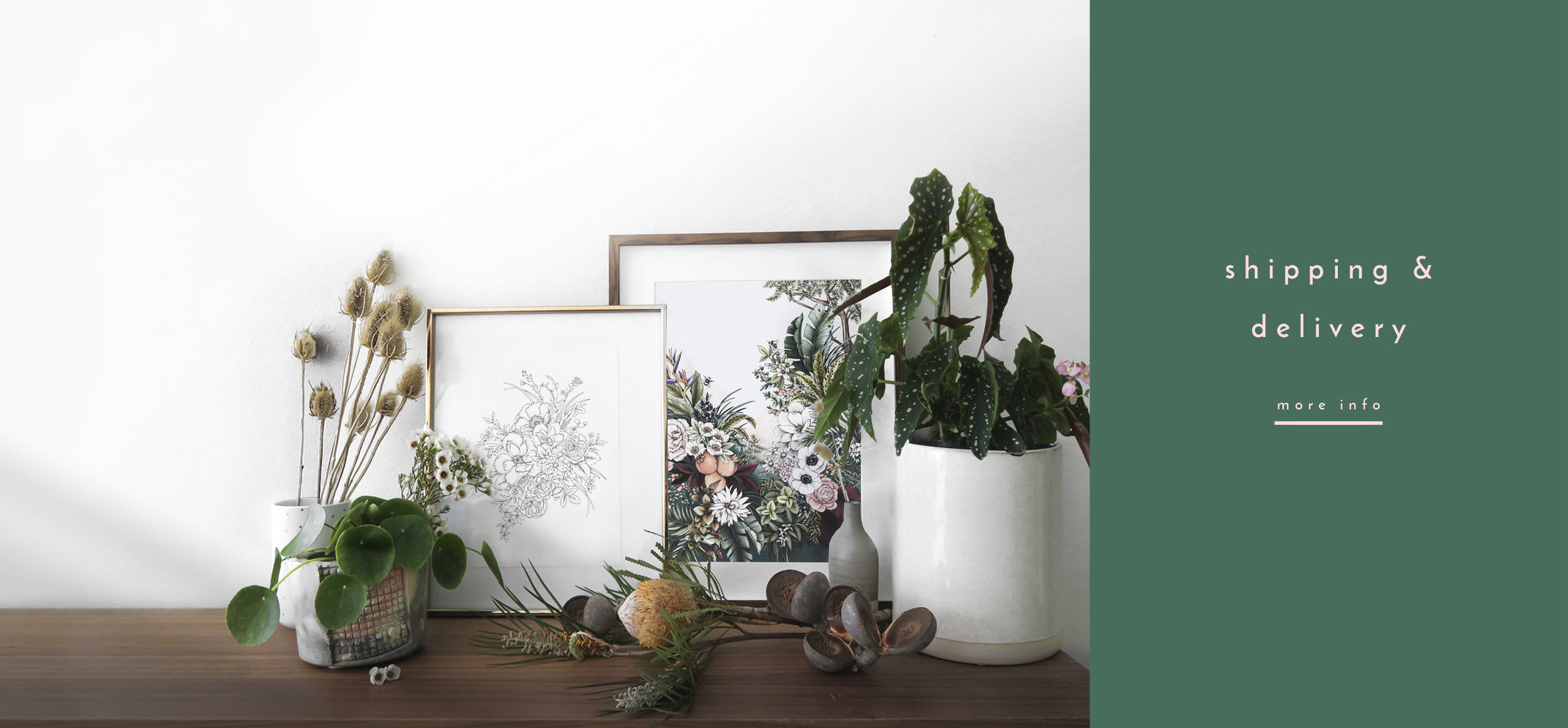 When will my order ship?
All standard orders are processed between 1-3 business days. They will be sent via Australian Post or Courier Please to address within Australia. Delivery within Australia is a flat rate of $6.00. You can use discount code of 'FREESHIPPING' to enjoy complimentary shipping for domestic orders over $60.00.

Please allow 2-5 business days for delivery to metropolitan areas and 5-8 business days for delivery to regional areas within Australia.
Do you express ship my order?
Definitely! If you require express shipping, please email us as soon as you've placed your order! We will be in touch with a Paypal request for the small additional charge for the shipping upgrade.

do you ship internationally?
Yes we do! Delivery to rest of the world is a flat rate of $20.00. We offer complimentary shipping for purchase over $150, please email us with your order and delivery address. We will be in touch and process your order via paypal.

can i order as a gift?
You surely can! Just specify that your order is a gift and let us know the recipient's name at the checkout . So we can address that on our handwritten note along with the gift. Please be sure that the recipient's name and address in the shipping address during the checkout.
returns
Please choose carefully as once an order is submitted we are unable to refund or return the order unless your goods have been damaged in transit or are defective. Defective items may be exchanged for product or credit. In the unlikely event that you receive an item that is faulty or damaged, please contact us straight away.